Dinner Recipes
Lemon Linguine with Bay Scallops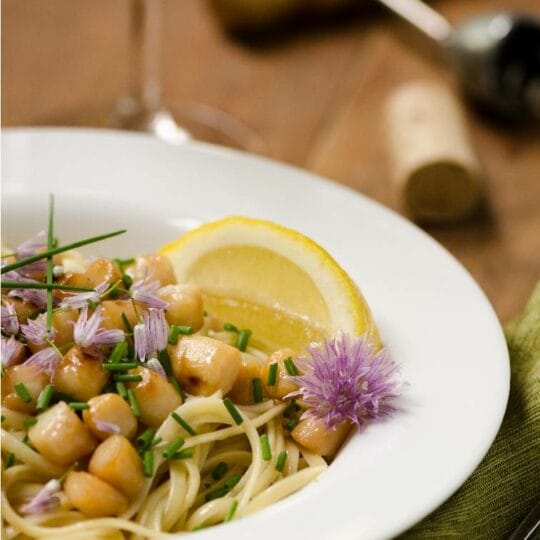 Dinner
Lemon Linguine with Bay Scallops
Serves: 4
Ingredients
2 tbsps chopped fresh parsley
1 tbsp extra virgin olive oil
cup chicken stock or canned low salt broth
2 tbsps fresh lemon juice
12 oz bay scallops rinsed
cup grated parmesan cheese optional
Directions
Cook linguine in a large pot of boiling water until just tender but still al dent. Drain well.
Transfer to a large serving bowl and add, parsley, lemon peel, pepper and 1 tsp. of the oil and toss to coat.
Rinse scallops and pat dry.
In a medium sized nonstick skillet, heat remaining 1 tsp. oil and add scallops, turning frequently. Cook for 1 minute. Add chicken stock, white wine, and lemon juice to pan. Cook for an additional 2 minutes or so until scallops are done.
Pour scallops and cooking liquid into linguine. Toss well. Sprinkle with cheese and serve.