Breakfast Recipes
Lox And Cream Cheese Pizza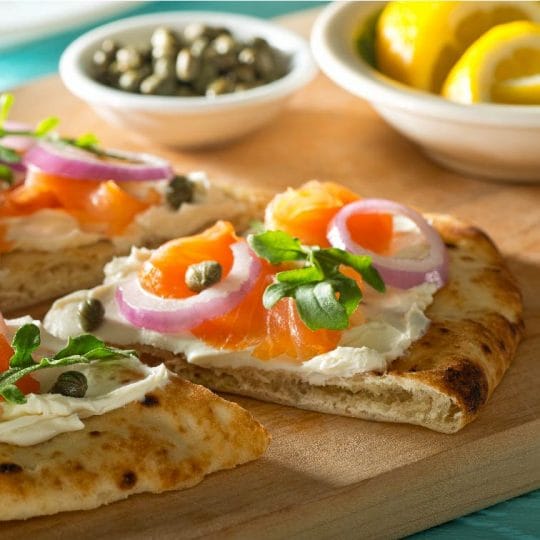 Breakfast
Lox And Cream Cheese Pizza
Serves: 6
Ingredients
1 large Boboli thin crust pizza shell
4 ounces Organic Valley Neufchatel cream cheese
1/4 cucumber thinly sliced
1/2 red onion thinly sliced
10 cherry tomatoes quartered
2 ounces smoked salmon cut crosswise into thin strips
1/4 cup fresh dill chopped
2 teaspoons Star capers drained and rinsed
Directions
Bake the pizza shell according to package direction for 6 to 7 minutes.
Spread cream cheese over the crust, leaving about 1 inch around the edges. Layer on the cucumber, onions, tomatoes, and smoked salmon. Sprinkle on the dill and capers.
Slice pizza into 6 pieces. Squeeze lemon juice over pizza just before serving.