Appetizer Recipes
Maple Glazed Yams with Orange and Cranberries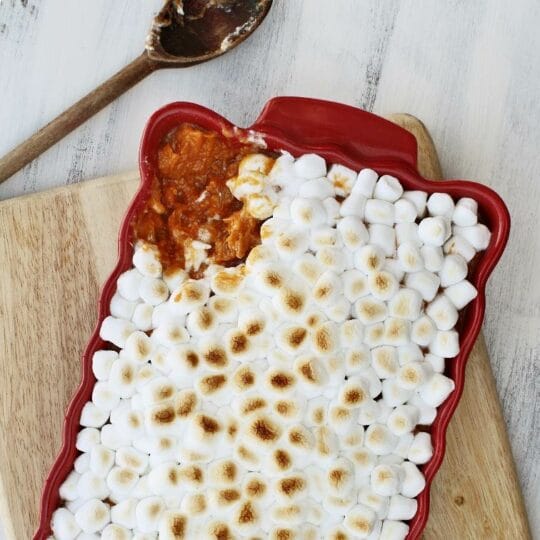 Appetizer
Maple Glazed Yams with Orange and Cranberries
Serves: 12
Ingredients
4 3/4 Lbs Yams Peeled Cut Into 2 Pieces
1 1/2 Tsp orange peel grated
6 tbsp Craisins Dried Cranberries
2 cups miniature marshmallows
Directions
Cook yams in a large pot of boiling water for about 3 minutes. Drain and transfer to a 9 inch X 13 inch X 2 inch casserole dish.
Blend syrup, butter and orange peel in a small bowl, pour over yams. Sprinkle with salt and pepper, toss to coat. Bake in oven for about 30 minutes until yams are tender.
Mix in dried cranberries and top with marshmallows. Continue Baking for about 3 to 5 minutes until the marshmallows are melted and lightly browned. Serve hot.
PRESENTATION NOTES:
Serve right out of the casserole dish immediately after removing from the oven, home style.