Appetizer Recipes
Maple Pecan Roasted Brussels Sprouts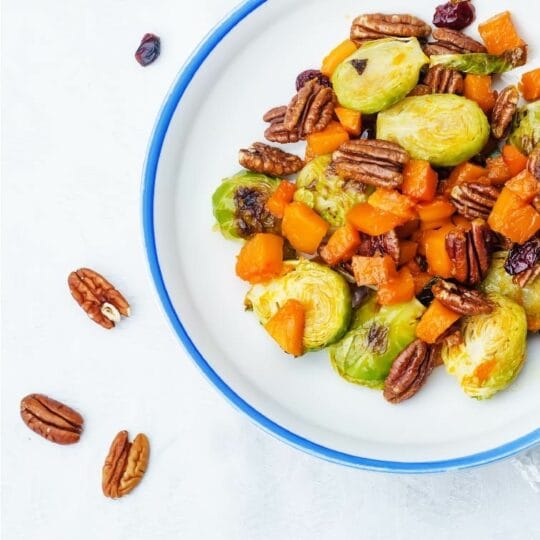 Appetizer
Maple Pecan Roasted Brussels Sprouts
Serves: 12
Ingredients
1 1/3 Cups Chopped Toasted Pecans
8 tablespoons Butter softened
6 tablespoons Genuine Maple Syrup
4 Pounds Brussels Sprouts trimmed
Directions
Position a rack in the middle of the oven and pre heat to 450° F.
In a small bowl, stir together the pecans, butter, maple syrup and season to taste with salt and pepper. On a sheet pan, toss together the brussels sprouts and canola oil. Season to taste with salt and pepper.
Roast the brussels sprouts, shaking the pan and rolling them around every 5 minutes to promote even cooking, until they are richly browned and tender, 20 to 25 minutes total.
Transfer the brussels sprouts to a large bowl. Top with the butter mixture and toss to mix. Serve hot.
PRESENTATION NOTES:
Serve in a flat casserole dish so that the sprouts will be coated with the sauce whenever stirred and served. Top with extra chopped toasted pecans, if desired.