Dessert Recipes
Oatmeal Cookie Sandwiches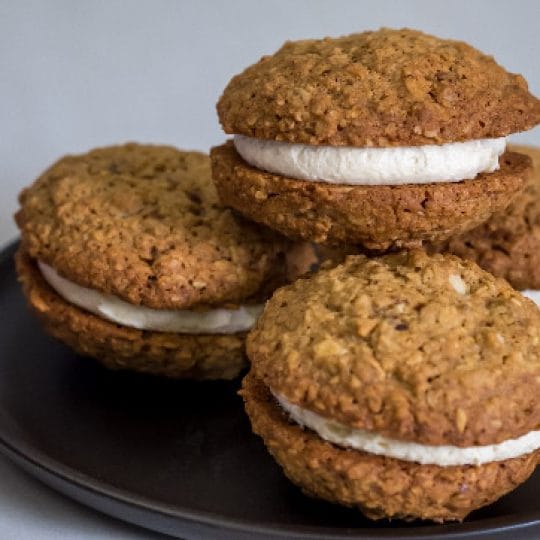 Dessert
Oatmeal Cookie Sandwiches
Serves: 1
Ingredients
2 Health Valley fat free raisin oatmeal cookies
1 teaspoon Laura Scudders smooth peanut butter
5 Pavich organic jumbo raisins
1 cup Alta Dena organic fat free milk optional
Directions
Place two raisin oatmeal cookies on a plate, flat side up.
Open the jar of peanut butter. If there is any oil on top, pour it off into a plastic baggie and throw it in the trash.
Use the spoon to put one small spoonful of peanut butter on one of the cookies.
Arrange 5 raisins on top of the peanut butter.
Close the sandwich with the other cookie.
Enjoy with a glass of milk.