Dessert Recipes
Orange Almond Biscotti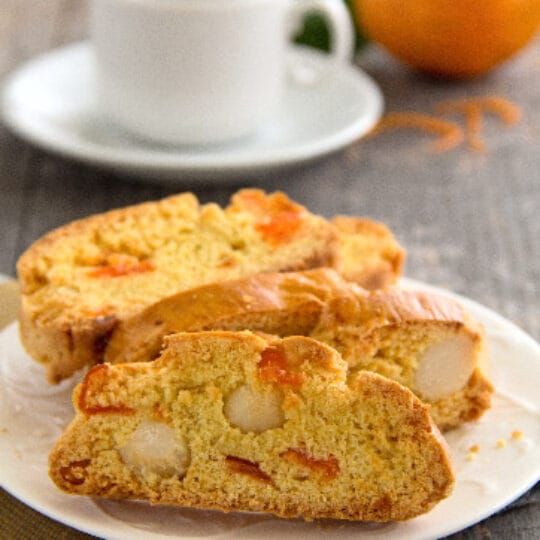 Dessert
Orange Almond Biscotti
Serves: 1
Directions
Place almonds in a shallow pan and bake in preheated 350 F oven for 8 to 10 minutes, or until golden brown. Let cool then coarsely chop.
In a small bowl beat eggs, vanilla and orange rind with a wire whisk. Add nuts and stir until combined.
In a large mixing bowl combine flour, sugar, baking soda and salt.
Add egg mixture to dry ingredients and mix until blended, about 1 minute. Dough will be dry.
Grease and flour a baking sheet. Divide dough into two logs and press out to about inch thick, 3 inch x 8 inch long. Bake in the middle of a preheated 300 F oven for 50 minutes or until golden brown.
Transfer from the baking sheet to a rack. Let cool 5 minutes.
Place on a cutting board. With a serated knife, slice the log diagonally into individual cookies at a 45 F angle. Each cookie should be about inch thick.
Lay the slices flat on the baking sheet and return to a 275 F oven for 20 to 25 minutes or until toasted, turning them over once to dry the other side.
Store in a tightly covered container.