Dinner Recipes
Our Favorite Corned Beef and Beer Crock-Pot Recipe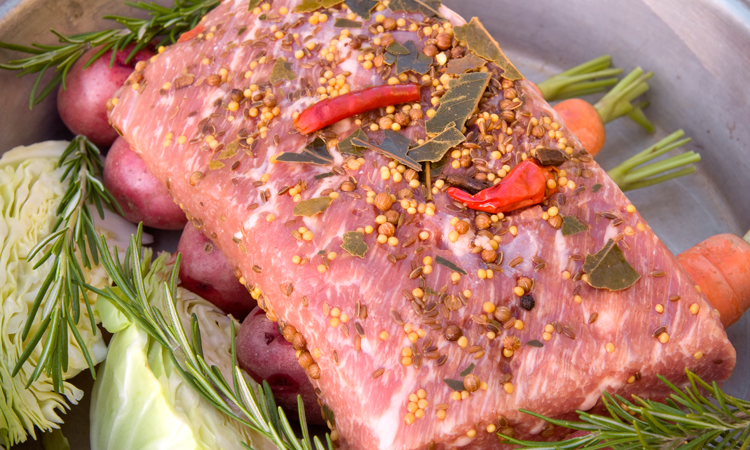 Go slow and savor the flavor... Make our crock-pot corned beef and save $2!
Ingredients:
3 -4 lbs corned beef brisket
6 medium potatoes, peeled and quartered
2 medium onions, peeled and quartered
6 carrots, peeled and quartered
1 bay leaf (or two small ones)
12 ounces beer
1 small cabbage, cut in wedges (optional)
2 tablespoons molasses
Directions:
Place potatoes, onions, carrots, and bay leaf in crock pot.
Trim excess fat from brisket; put meat on top of veggies.
Mix molasses with beer and pour over all.
Cover and cook on LOW heat setting 9-11 hours.
If desired, place cabbage wedges on top of meat allowing to steam for last 1-hour.
Slice brisket thinly across grain (let it cool 5- 10 minutes for easier slicing). Serve with vegetables.