Lunch Recipes
Peanut Butter and Fruit Sandwich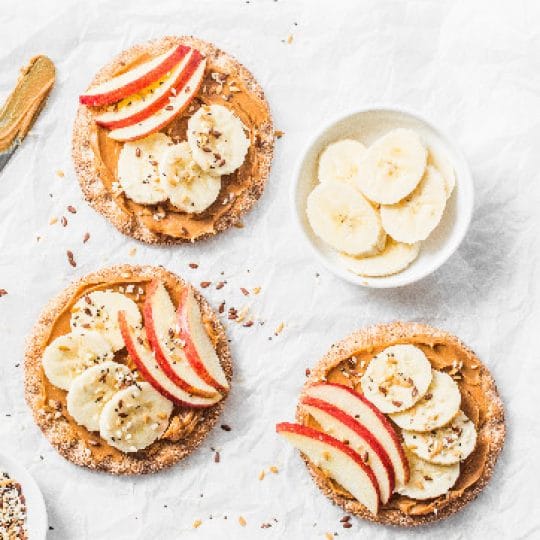 Lunch
Peanut Butter and Fruit Sandwich
Serves: 1
Ingredients
2 slices Miltons healthy whole grain bread
2 tablespoons Arrowhead Mills organic peanut butter
1 tablespoon Sarabeths mixed berry spreadable fruit
4 small strawberries preferably organic washed and dried
Directions
Place the bread on a flat surface. Measure out two tablespoons of peanut butter onto one slice of bread. Use a knife to spread it. Rinse off the measuring spoon with warm water and dry it off.
Measure out 1 tablespoon of jam onto the other slice of bread and spread it around with the knife.
Use the other knife to cut the green tops off the strawberries. Turn the strawberries upside down so they are on the flat part. Cut them in half from the tip to the cut top. Arrange the strawberries in one layer on the peanut butter. Place the jam side of the bread on top of the strawberries. Cut the sandwich in half and enjoy.
Children should be supervised by an adult.