Appetizer Recipes
Peasy Guacamole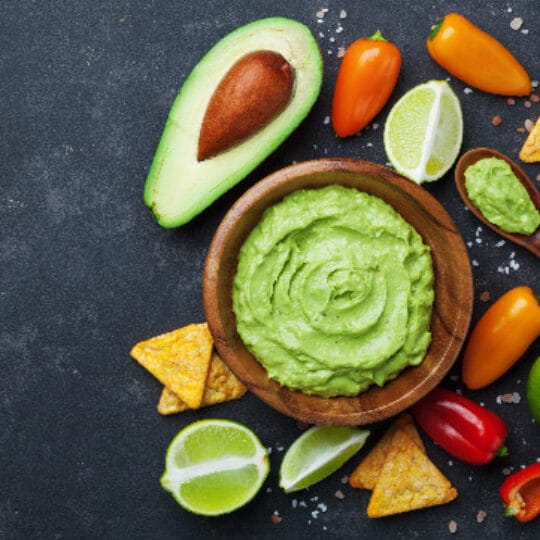 Appetizer
Peasy Guacamole
Serves: 8
Ingredients
1/2 cup organic frozen no salt added petite peas
1 ripe Hass avocado washed
5 tablespoons Gelsons Finest salsa mild or hot
8 ounces Guiltless Gourmet baked blue corn tortilla chips
Directions
Measure the peas into the strainer. Put the strainer in the sink and let the peas defrost, about 15 minutes. Gently shake the strainer so the water drains out.
Transfer the peas to a food processor or blender and pulse them a few times to mash them up.
Peel the avocado and break it into chunks with your fingers or cut it with a knife. Throw away the pit. Add the avocado chunks to the food processor and process until smooth.
Scoop the mixture into a bowl and measure in the salsa and salt. Mix well. Serve with baked tortilla chips.