Beverage Recipes
Pineapple Mojito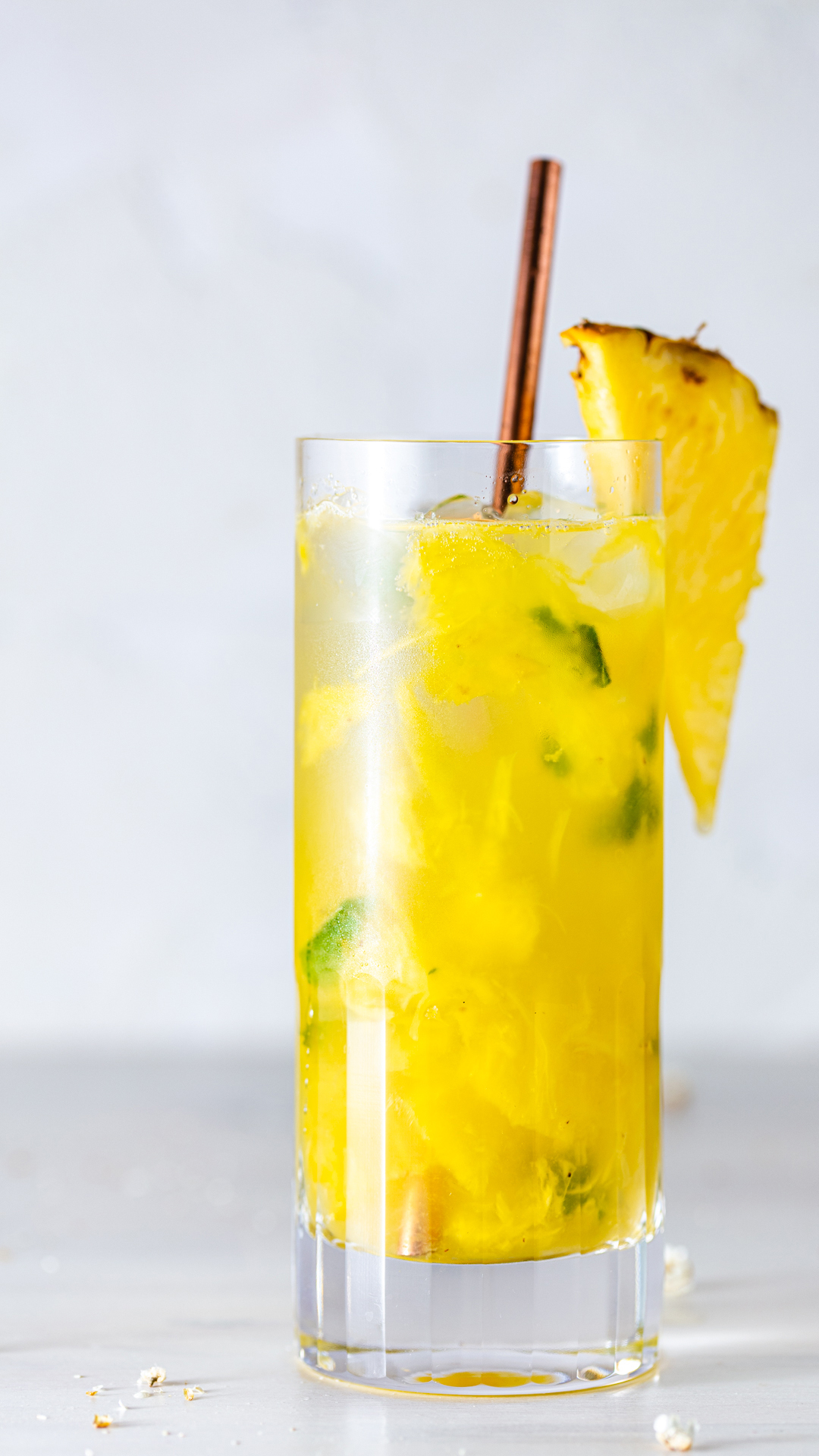 Mint and tart lime muddled with big chunks of sweet, juicy pineapple and doused in rum — pineapple mojitos are so fruity and refreshing, they're the perfect brunch cocktail. Think savory, like a pulled-pork hash, veggie frittata, or eggs Benedict.

Our tip: Use freshly cut pineapple (they grow year round, so they are always in season). Choose a pineapple with healthy looking, upright leaves and sniff the bottom of it — it should smell sweet and fruity. Store it on the counter, and then pop it in the fridge an hour or so before you cut it; cold pineapple just tastes better.
Servings: 1
Ingredients
1 lime
1 tsp sugar
3 mint leaves
4 large pineapple chunks
2 oz white rum
Club soda
Ice

Directions
Muddle the lime juice and sugar in the bottom of the glass.
Add the mint leaves and pineapple — and muddle some more.
Add ice and rum, and then top with club soda. Enjoy!