Dinner Recipes
Pork Normandy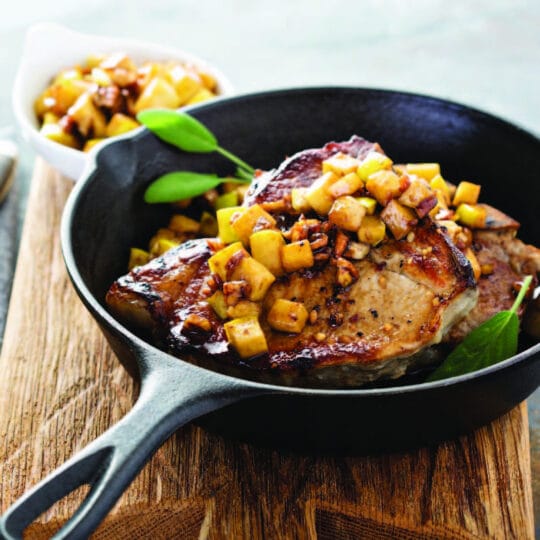 Dinner
Pork Normandy
Serves: 2
Ingredients
1 tbsp unsalted butter, softened
1 tbsp extra virgin olive oil
4 center cut pork chops about 1 inch thick
2 Granny Smith apples peeled cored and thi
to taste sea salt and freshly ground black pepper
1/4 cup Calvados Cognac or brandy or substitute
Directions
Preheat oven to 350? F.
Heat butter and olive oil in a large, heavy skillet over medium high heat.
Add pork chops and apples and saut? chops until lightly browned, 2 to 3 minutes.
Stir apples so they do not stick to pan.
Season with sea salt and pepper.
Transfer chops and apples to a baking dish.
Pour stock and Calvados into skillet, bring to a boil, scraping up any browned bits.
Pour this mixture over pork and apples.
Cover dish and bake 20 minutes.
Uncover dish, stir in cream, and bake for an additional 5 minutes.