Appetizer Recipes
Potato Fingers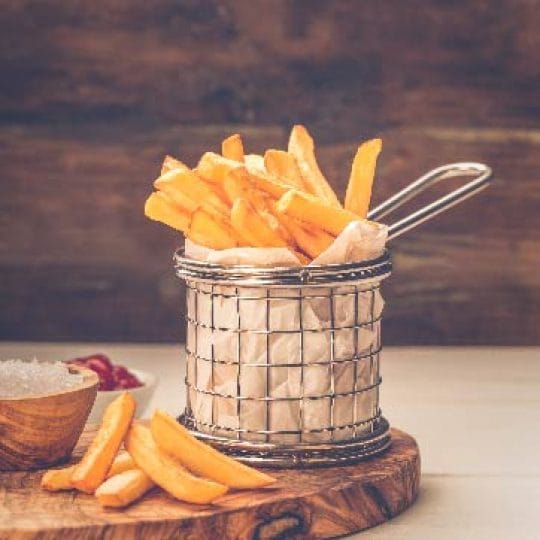 Appetizer
Potato Fingers
Serves: 3
Ingredients
1 12 ounce package Melissas Russian Banana Fingerling potatoes
1 container Gelsons Finest mild salsa
1 container Fage TOTAL 2 yogurt
Directions
Preheat the oven to 400 Fahrenheit.
Use a potato brush to gently scrub the potatoes under running water. Dry them off with a paper towel.
Place potatoes on a baking sheet and spray with olive oil spray. Roast in the oven for 25 minutes. After 25 minutes, use potholders or oven mitts to carefully remove the sheet from the oven and use a fork to pierce the potatoes. If the fork goes in easily, then the potatoes are ready. If they still feel too firm, put them in the oven for five more minutes. Dont forget to turn off the oven.
Allow potatoes to cool on the sheet on the counter for 10 minutes.
Wash the avocado. Use a knife to carefully cut around the avocado pit lengthwise long ways. Twist the avocado apart and use the half that doesnt have the pit in it. Peel the black skin off the avocado and drop the green flesh into a shallow bowl. Use the fork to mash it up.
Open the salsa and the yogurt. Place the cooled potatoes on a plate. Use your hands to dip the potato fingers in mashed avocado, salsa and yogurt.
Children should be supervised by an adult.