Dessert Recipes
Pumpkin Pie Smoothies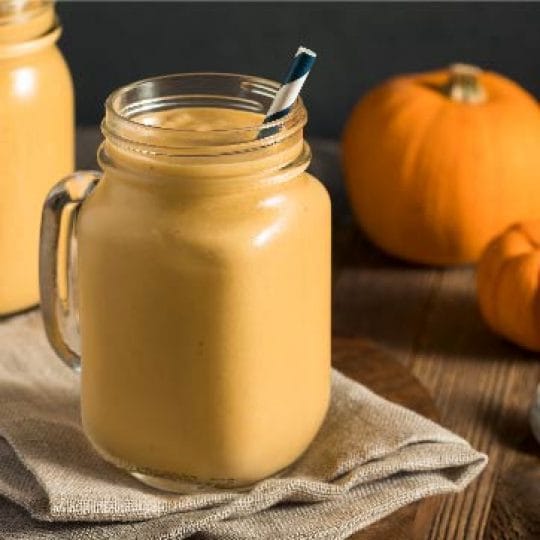 Dessert
Pumpkin Pie Smoothies
Serves: 2
Ingredients
1/2 cup Libbys canned easy pumpkin pie filling
4 ounces 1/3 package Melissas organic silken tofu
1/4 teaspoon vanilla extract
3/4 cup Juice Harvest fresh organic orange juice
Directions
Use a can opener to open the canned pumpkin. Scoop the pumpkin with a spoon into the 1/2 cup measuring cup until it is full. Put the pumpkin to the blender.
Use your 1/4 teaspoon measuring spoon to measure 1/4 teaspoon of vanilla into the blender.
Shake the bottle of orange juice really well make sure it is closed first. Open it up and pour 3/4 cups 6 ounces into the glass measuring cup. Pour the orange juice into the blender.
Drop 3 ice cubes into the blender.
Put the lid on the blender and turn it on. Try different settings and blend until it is smooth with no white pieces of tofu showing, about 1 minute. Turn the blender off.
Remove the lid and pour the smoothies into two glasses. Drink it right away while it is still cold.
Children should be supervised by an adult.