Beverage Recipes
Raspberry & Aperol Floats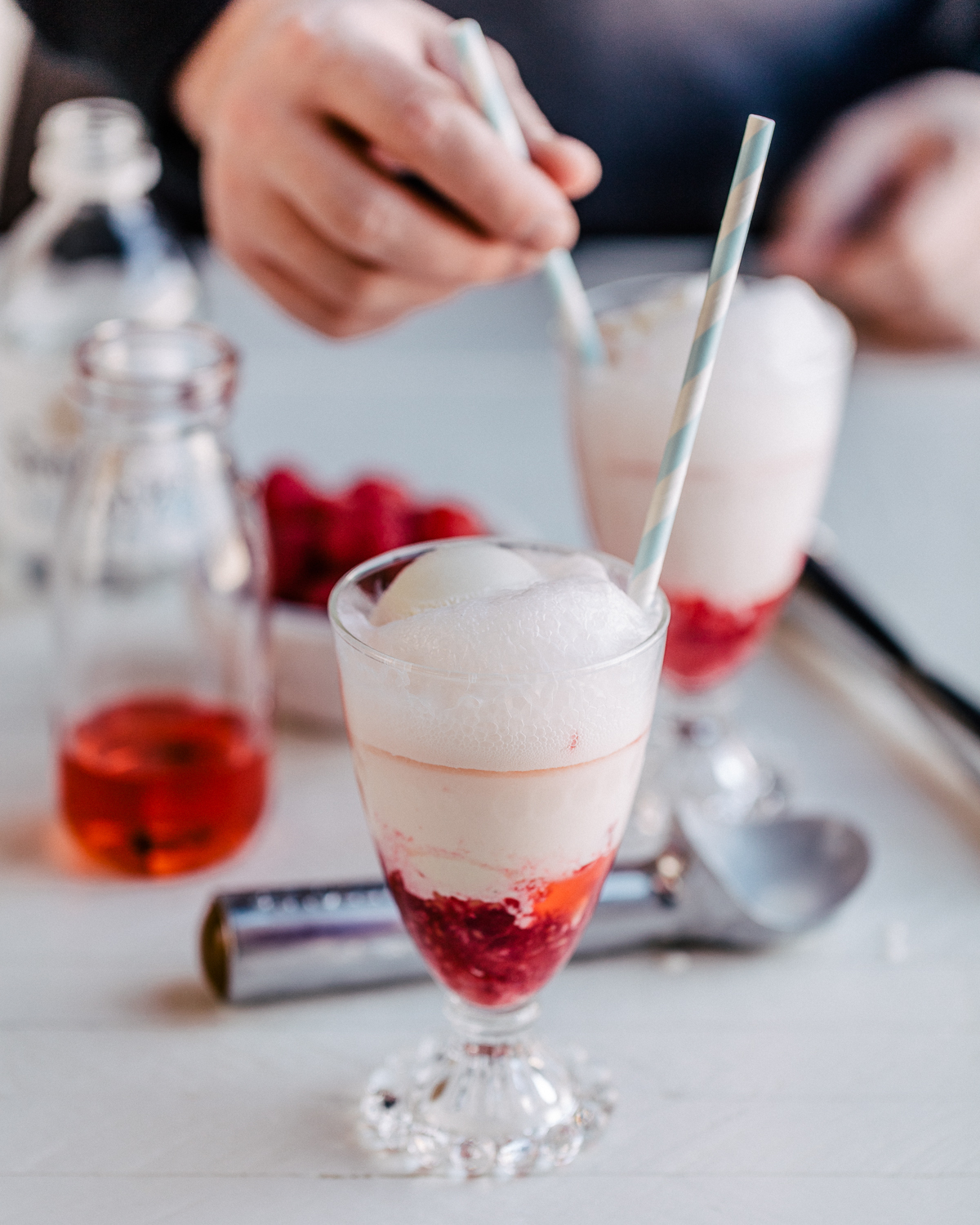 Servings: 4
Ingredients
3 sprigs thyme
¼ cup sugar
¼ cup (or more) Aperol
1 ⅓ cups raspberries (about 6 ounces)
1 pint vanilla ice cream or gelato
2 12-ounce cans club soda

Directions
Bring thyme, sugar, and ¼ cup water to a boil in a small saucepan, stirring to dissolve sugar. Remove from heat, cover, and let sit 15 minutes.
Remove thyme sprig and let syrup cool. Stir in ¼ cup Aperol.
Divide syrup and raspberries between 4 tall glasses and muddle gently.
Dividing evenly, add ice cream and top off each with club soda and more Aperol, if desired.

Source: Bon Appétit