Appetizer Recipes
Roasted Garlic Broccolini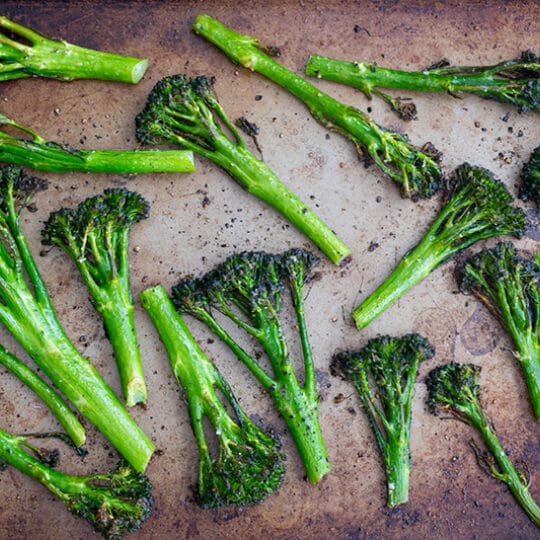 Appetizer
Roasted Garlic Broccolini
Serves: 2
Ingredients
1 Tbsp Extra Virgin Olive Oil
2 tsp Kosher Salt, coarse
1 tsp Black pepper, ground
1 Tbsp Fresh Lemon Juice (roughly ¼ Lemon)
2 Tbsp Shredded Parmesan Cheese
Directions
1. Trim 2 inches off the ends of the broccolini stems and cut any thick stalks in half lengthwise.
2. Combine broccolini, oil, garlic, and salt and pepper in large bowl and mix well to fully distribute.
3. Lay out flat and evenly on an aluminum foil-lined sheet (cookie baking) tray; do not overload tray.
4. Bake at 500°F for 10 minutes
5. Remove from oven.
6. Squeeze lemon juice over broccolini.
7. Garnish with Gelson's Herbs and Parmesan cheese and serve immediately.