Appetizer Recipes
Roasted Rainbow Carrots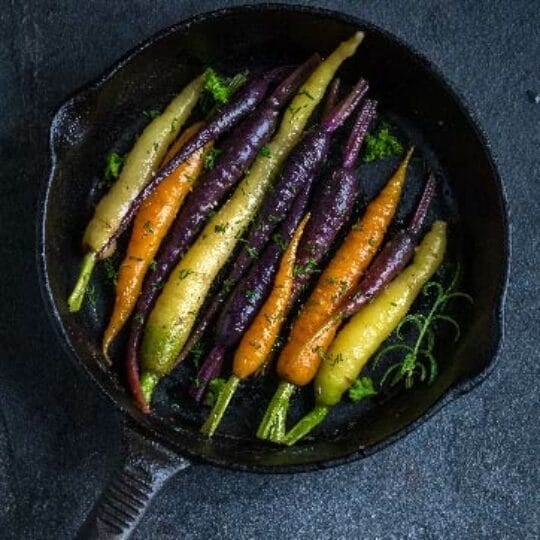 Appetizer
Roasted Rainbow Carrots
Serves: 8
Ingredients
1 2 pound bag Colorful Harvest rainbow crunch carrots peeled and cut on the diagonal into 1 inch pieces
1 1/2 tablespoons Napa Valley organic olive oil
1/4 cup fresh flat leaf Italian parsley leaves minced
Directions
Preheat oven to 425 Fahrenheit.
Toss carrots with olive oil, salt and pepper and place in a roasting pan. Add 2 tablespoons water to the pan and cover tightly with aluminum foil. Cook about 25 to 30 minutes, shaking pan occasionally.
Remove from oven, uncover, squeeze lemon juice over carrots and sprinkle with half of the diced parsley. Return to oven and cook about ten to 15 more minutes, until carrots are browned. Sprinkle with remaining parsley and serve.