Lunch Recipes
Sliders on Röckenwagner Pretzel Buns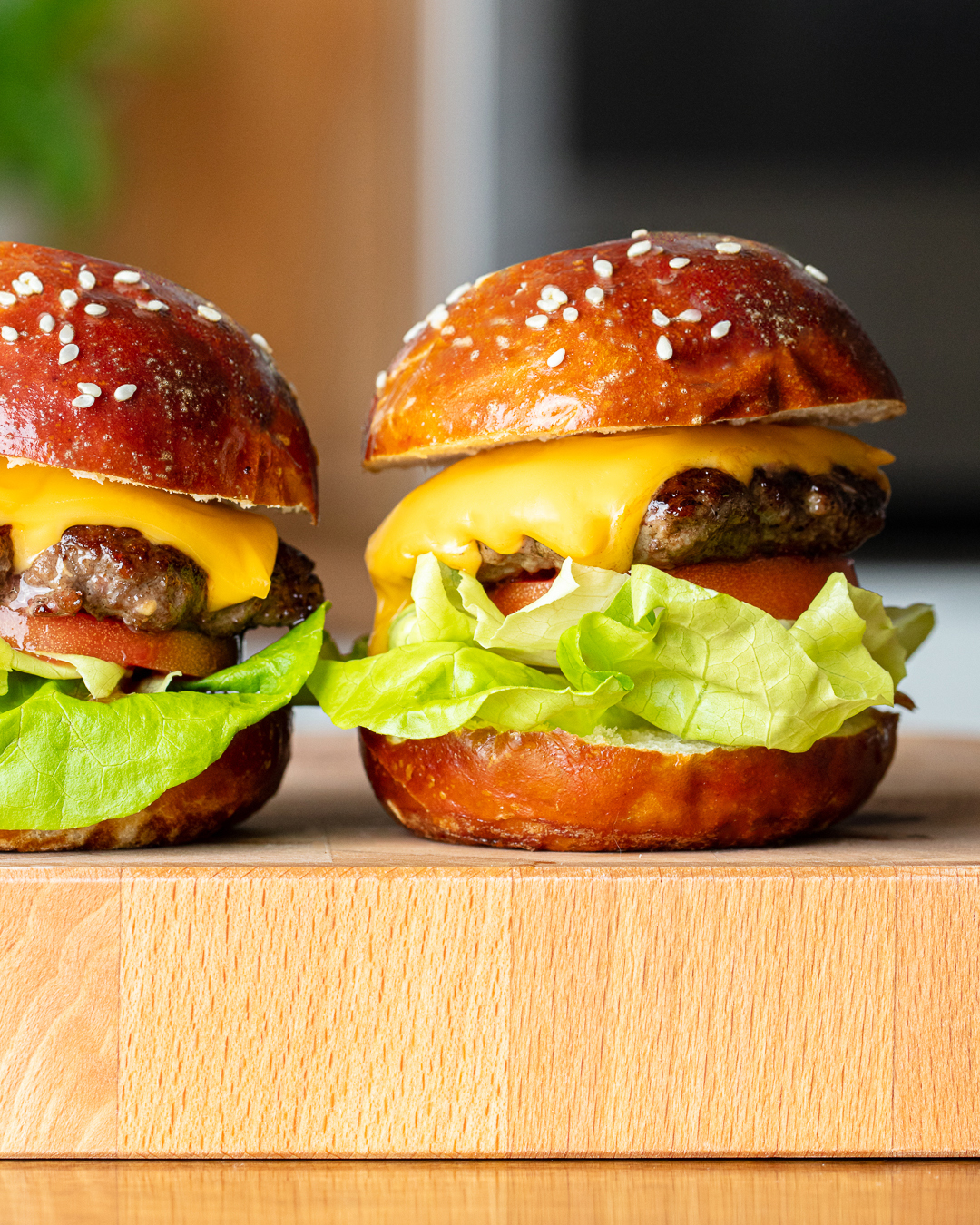 Confession: We made these sliders so we'd have an excuse to eat some Röckenwagner Pretzel Slider Buns. In fact, we may have eaten one or two while we were cooking. With a deep brown crust, just a little bit of saltiness, and a chewy center, they are terrific all by themselves.

On the burger, they make a perfect bite. They're soft and pillowy, yet structurally sound enough to hold together under a small stack of ingredients — and, on a classic burger like this, just flavorful enough to add to the simple ingredients without overwhelming them.

Our tip: Pair the burger with an Amber lager from Abita Brewing Co. The beer's caramelly, malty sweet flavors are a natural with the pretzel bun.

Servings: 4

Ingredients

1 lb Gelson's 85% lean ground beef or Gelson's Ground Beef Sliders
8 slices American cheese
2 tomatoes
8 leaves butter leaf lettuce
8 Röckenwagner Bakery Pretzel Slider Buns


Directions

Divide and form the beef into eight even patties.
Heat a large cast-iron skillet to medium-high and brush it with vegetable oil.
Cook the burgers for 2 – 3 minutes, and then flip.
Top each burger with a slice of cheese and cook for an additional 2 – 3 minutes.
Stack each pretzel bun with lettuce, tomato, and a cheese burger — and serve immediately.