Dinner Recipes
Spaghetti Squash with Italian Tomatoes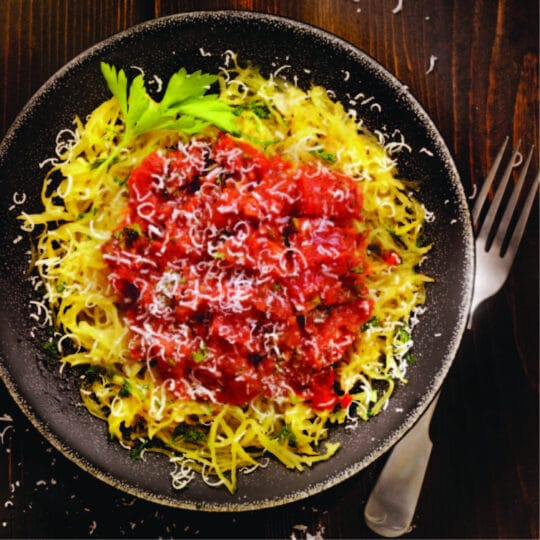 Dinner
Spaghetti Squash with Italian Tomatoes
Serves: 6
Ingredients
1 15 oz can Muir Glenn Diced Tomatoes with Basil and Garlic
cup grated Parmesan cheese
Directions
Place spaghetti squash an a microwavable dish, sprinkle with water and cook until a fork can be inserted into the squash, about 8 to 10 minutes. Squash can also be steamed on the stove top in a covered pan for 20 to 30 minutes.
Allow squash to cool then shred the squash with a fork.
Place of squash into pan and top with can tomatoes.
Repeat with other half of squash and tomatoes. Sprinkle with cheese and return to microwave for approximately 3 minutes until heated through and cheese is melted. You can also bake the squash, covered, for 30 minutes until it is piping hot and the cheese is melted.