Dessert Recipes
Sweet Potato Muffins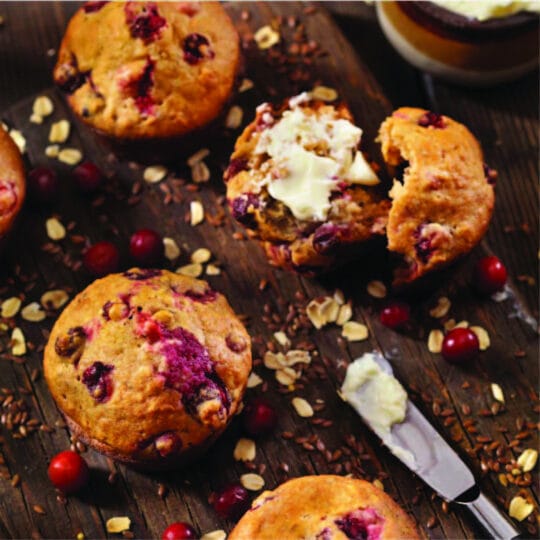 Dessert
Sweet Potato Muffins
Serves: 12
Ingredients
1 cup sweet potato cooked peeled and mashed
1/2 cup brown sugar packed
1/3 cup calcium fortified orange juice
2 to 1/2 cups King Arthur flour sifted
1 to 1/2 teaspoons baking powder
1/4 teaspoon ground cinnamon
1/4 cup coarsely chopped fresh cranberries
Directions
Preheat oven to 350 F. In a large mixing bowl, mix together mashed sweet potato, brown sugar, eggs, orange juice, and orange zest.
Sift together the flour, baking powder, baking soda, salt, cinnamon, and mace, and stir into the sweet potato mixture. Add in cranberries and nuts.
Spray a standard muffin tin with cooking spray and spoon the batter into the cups. Bake for 20 to 22 minutes, or until toothpick inserted comes out clean. Let cool on a rack and serve.