Beverage Recipes
Tangerine Margarita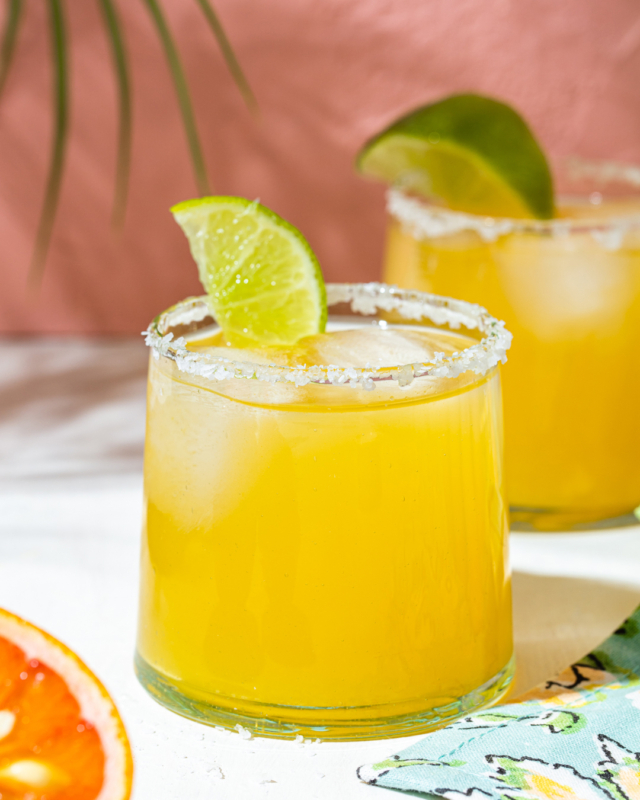 If you enjoy the taste of tequila, as we do, you'll find that tangerine is a great pairing — its sweet tang doesn't overwhelm the agave spirit. And here it helps to soften the lime for a margarita that's refreshing and bright with citrus, but a little less puckery.

Our tip: Use a nice tequila. It doesn't have to be an expensive bottle, but it should be smooth and flavorful. We'd suggest the Herradura Reposado or Cazadores Blanco. Both have a honey and lemon profile that would complement the margarita, but they're interesting enough to sip.
Servings: 1
Ingredients
Coarse salt for rim of glass
2 oz fresh tangerine juice
1 oz lime juice
2 oz tequila
1 oz Triple Sec liqueur
Ice

Directions
Salt the rim of a glass and add a few ice cubes.
Shake together the remaining ingredients in a cocktail shaker with ice, and then strain them into the prepared glass. Enjoy!