Lunch Recipes
Taste Test: Tortilla Chips
Taste Test: Tortilla Chips
We gave our crack team of tasters eight of the tortilla chips we stock in our stores and asked them to tell us not only which ones were the best tasting and most crunchy, but also which ones they'd put to work for dipping, scooping, and piling with toppings, like nachos and ceviche.
What did we find out? We really love eating tortilla chips. They're the perfect base for dips — we taste-tested with salsa and guacamole — and just about every chip has some snackability. And, interestingly, while we were strongly aligned on taste and crunch, we all had wildly varying opinions about what makes a chip suitable for dipping, scooping, and piling, and so it was a more divided contest in those categories.
Best Overall Chip: Arboleda Chicas Corn Chips
We had to create an "overall" category for this Southern California native because it is the hands down winner for Best Flavor, Best Crunch, and Best Scooper. Our tasters say that the chips have a terrific flavor — corn forward and nicely salted. The chips also have a pleasant fried taste, and we note that they're cooked in rice bran oil. Maybe that's what gives the chips their fresh, crisp texture and wonderful crunch.
What makes Chicas such good scoopers? The chips are thick and hearty, and turn up at the edges just slightly, so they don't crack under a generous scoop of guacamole and salsa.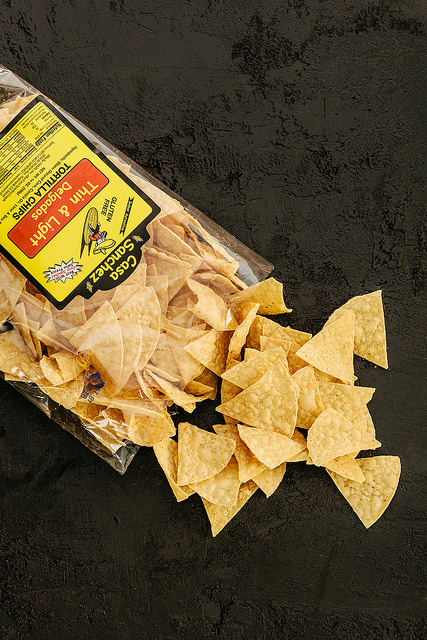 Best Dipper: Casa Sanchez Thin & Light Delgados
True story: This family owned company has been making tortillas in San Francisco for 90 years! The chips are made with organic, stone ground corn, and our tasters gave them kudos for being lightly salted, toasty, and not too thick. If that sounds a little on the moderate side, we'll say that maybe that describes the perfect dipper — not so flavorful or imposing that it distracts from the dip.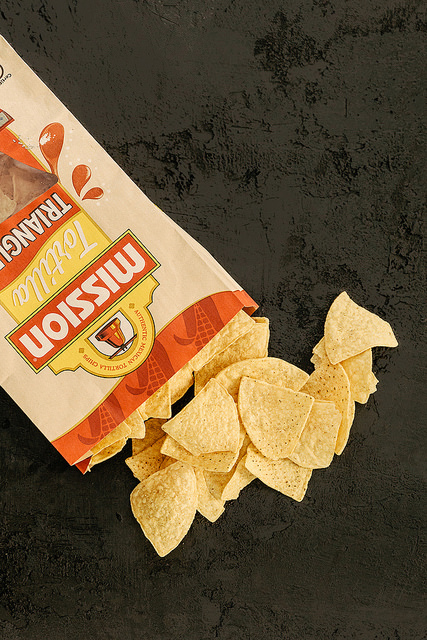 Best Piler: Mission Tortilla Triangles
Here's a classic chip with a good firm bite and a laudable crunch. But unlike our Best Dipper pick, we admire it because it comes with plenty of salt. When you're putting together an appetizer — whether it's a mess of nachos or something more composed — you want the ingredients to strike a balance between holding their own individually and forming a cohesive whole. And bland chip will simply disappear in a pile of beans, cheese, meat, onions, and spices!