Recipes
The Midleton Mule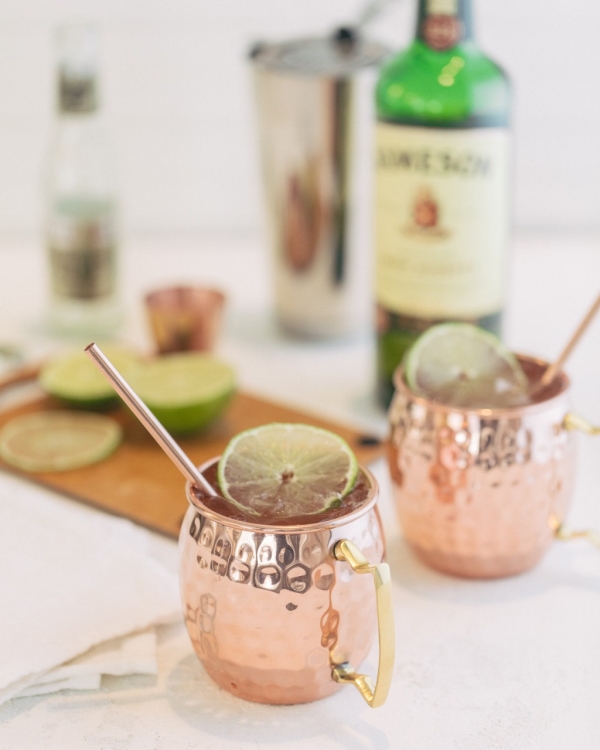 We like this one for a quiet night at home, when we're not quite up to a virtual happy hour or whatnot, but we're still in the mood for a cocktail. Its spicy ginger syrup and whiskey offer all the comfort of a hot cup of tea — but it's also got all the bright, sparkly, fresh conviviality of ginger beer and lime.
It's very easy to prep: you slice the lime, the shaker does the rest. All in all, we find it's perfect for a night when you want to curl up in the easy chair with a not-too-fussy drink and read a book. Or for the night you intend to do that, but the S.O. wants to chatter, and the two of you spend the evening on the patio, telling each other all your best stories.
Servings: 1

Ingredients
1 ½ oz Jameson whiskey
¼ oz lime juice
¼ oz ginger syrup
3 ¼ oz ginger beer
Wedge of lime

Directions
Fill a shaker with ice and add the whiskey, lime juice, and ginger syrup. Shake heartily.
Strain into a copper mule mug.
Add the ice, top with the ginger beer, garnish with a lime wedge.


Recipe source: Jameson Irish Whiskey