Recipes
The Original Rockenwagner Pretzel Burger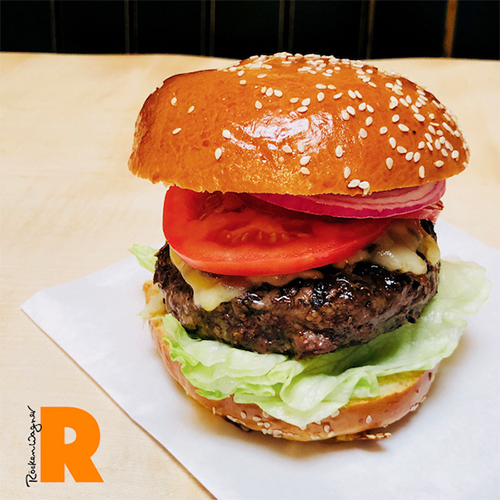 Ingredients:
8oz black angus patty
Swiss cheese
Caramelized onions
toppings (sliced tomato, red onion, lettuce, mayo)
Caramelized onion recipe*
Several onions- sliced root to tip (yellow, white or red)
Olive oil (1 tsp. per onion)
Butter (optional)
Salt
Sugar
Balsamic Vinegar
Instructions:
Prepare caramelized onions ahead of time*, add olive oil (1 tsp. per onion), to sauté pan on medium/high, once hot, add sliced onions, reduce to medium/low, cook low and slow for approx. 10min, sprinkle some salt and a little sugar to help the caramelization process (approx. 1tsp for 5 onions), cook for a total of 30min – 1 hour, using a spatula to scrape the onions and stir occasionally, (one tip to avoid the onions burning or drying out is to add a little water).
At the end of the cooking, add a little balsamic vinegar to deglaze the pan and bring some additional flavor.
Grill burger to your desired temp, we recommend medium rare, top with Swiss cheese 2 min before removing from grill, add the caramelized onions and toppings. Enjoy!