Recipes
Christmas Dinner Made Easy: A Buying Guide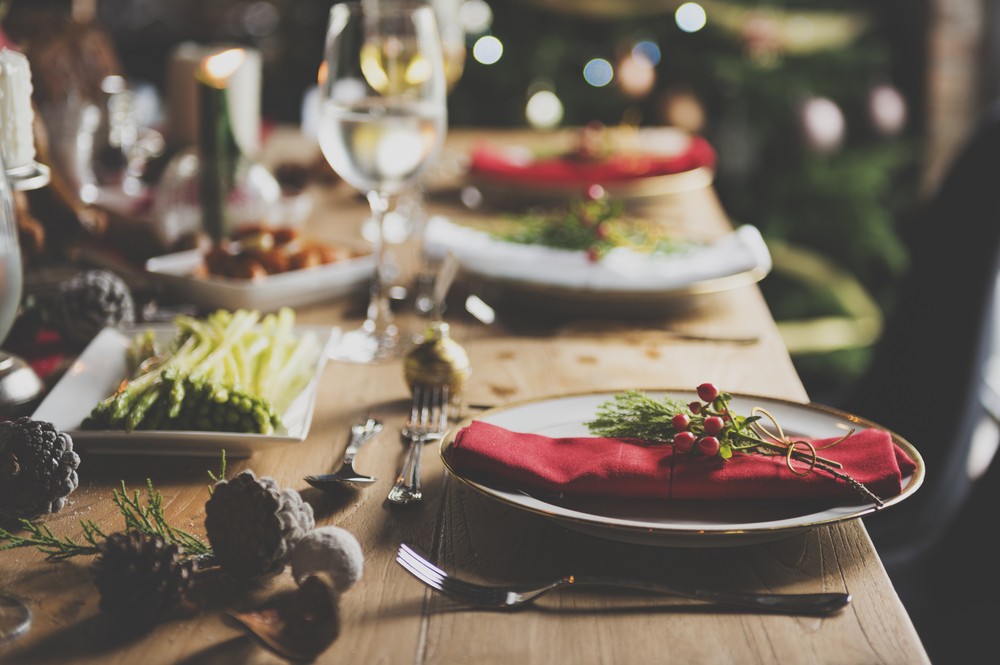 The holiday season is often filled with family, friends, and joyful memories – but all too often, it's also a time of stress, especially for those planning to host special gatherings. But what if hosting Christmas dinner didn't have to be such a formidable challenge? With the right planning and preparation, you can not only pull off a flawlessly festive get-together, but you can also actually enjoy the most magical time of year.
With our handy hosting guide, you'll have everything you need to put together your best Christmas dinner, one that your friends and family will remember for years to come. Whether you have a few weeks or just a few days to get ready, we'll help you navigate holiday hosting with confidence.
If the holidays tend to sneak up on you, you're not alone – one of the most common holiday hosting challenges is finding the time to plan the big event properly. Try to begin preparations at least a couple weeks before Christmas, so that you can take all the time you need to plan your menu and shopping list. You'll quickly discover that tackling the menu planning early makes for a far less stressful hosting experience, and allows you ample time for holiday grocery shopping and food prep.
Make Your Guests the First Priority
Before you start outlining a dinner menu, make sure you've checked with guests to find out whether they have any specific dietary needs or preferences. You definitely don't want to kick off your holiday dinner by serving up something that a guest is allergic to, so being informed well ahead of time is key.
Here are a few tips for accommodating all your guests for Christmas dinner:
If you have a vegan or vegetarian guests coming to dinner, consider serving a meat alternative alongside your traditional ham or turkey. There are many different meat-free substitutes available, or you can prepare a delicious casserole made with seasonal vegetables and other winter-inspired ingredients.

If you have one or more guests with allergies or specific dietary needs, be sure to clearly communicate which dishes may contain ingredients they'd rather avoid. Or, to simplify dinner, you could always plan a menu that's inclusive for all guests' dietary preferences.
Mix it Up with Old Favorites and New Recipes
Many families have at least a few classic dishes that are served every Christmas, with some holiday food traditions dating back generations. Don't forget to include family favorites on your Christmas menu, but also feel free to add in a few brand-new recipes as well. You and your guests will enjoy the best of both worlds: treasured – and tasty – tradition and fun new dishes as well.
If you're searching for Christmas recipes, try to choose dishes that highlight the flavors and ingredients that the season is best known for. For example, ingredients like cranberries, ginger, and roast squash are usually very popular during winter events.
Have a Back-Up Plan in Case of a Dinner Disaster
Nobody wants to think about what to do when their Christmas dinner goes wrong, but it can be helpful to have a contingency plan in mind – just in case. Especially if you're planning on trying a handful of new recipes or challenging dishes, you might want to have a few easy-to-make sides on hand, so you can easily replace anything that doesn't turn out the way you hope.
For example, let's say you burn a pan full of cheesy scalloped potatoes because you got carried away by the ham. If you have the ingredients for a fresh winter salad on hand (think leafy greens, goat cheese, pecans, and cranberries), dinner is easily saved.
Have a Strategy for Christmas Food Shopping
For most people, gift shopping is best navigated with a clear plan in mind: a list of what needs to be purchased, the best stores to go to, and a designated budget. When you're getting ready to start holiday food shopping, this organized approach works equally well. Not only can you save yourself time and stress with a well-thought shopping strategy, but you can also usually cut costs.
Choose the Right Grocery Store
Instead of spending your time on holiday traffic as you travel from store to store, choose just one grocery store that has everything on your list. Since you'll be serving guests for a special occasion, be sure to shop at a grocery store that's known for excellent quality and variety, like Gelson's Supermarkets.
Divide and Conquer Your Shopping List
Organize your shopping list according to the departments in the grocery store, so you don't find yourself backtracking for a forgotten ingredient. If necessary, you can plan a shopping trip for pantry basics (up to a week or two before) and a separate one for fresh ingredients (two to three days before).
Don't Forget Drinks and Décor
Wine and floral arrangements are a must during the holidays, especially if you want to make your guests feel at home. Look into wine pairings to complement your holiday meal, and your guests will surely be wowed.
Make Smart Use of Holiday Hosting Hacks
When it comes to hosting Christmas dinner, sometimes it's better to work smarter, not harder. There are plenty of ways to simplify your holiday preparations, so you can spend more time enjoying the festivities and less time in the kitchen.
Consider Serving Prepared Holiday Dinners
If you find yourself wishing that you could make a perfectly-prepared Christmas dinner simply appear in your kitchen, you're in luck: with catered holiday dinners, you can. Gelson's provides fully-prepared holiday dinners, requiring you to reheat, serve your guests, and sit back and enjoy a delicious meal. You can choose from the options to suit small and large groups, as well as take your pick from a wide variety of main courses and side dishes. It's the absolute easiest way to host a holiday dinner with absolutely zero fuss.
Swap Out Homemade Sides for a Few Chef-Made Dishes
If an entire prepared Christmas dinner is too far from your usual tradition, you might want to think about saving yourself time with a two to three prepared sides. You can still make your signature ham or roast turkey, but you can leave the side dishes to the experts. This can be an excellent holiday hack for hosts who are working with small kitchens or limited appliances (such as ovens) or those who plan to serve very large groups.
Shop for All Your Christmas Celebrations at Gelson's Supermarkets
The holiday season is one of the busiest times of the year, so why not make it as easy and hassle-free as possible? Gelson's Supermarkets has all your entertaining essentials in one place. In addition, the Gelson's Catering and Floral departments can help you make sure that your holiday party has delicious food and beautiful decorations – all you'll need to do is show up and have a wonderful time.
Whether you're shopping for prepared holiday dinners, Christmas baking ingredients, or gifts for your favorite holiday host, Gelson's Supermarkets has what you need. Start planning your Christmas shopping list today and make Gelson's your holiday hosting destination all season long.