Hours: 7am - 9pm, 7 days a week


Gelson's Gourmet Market In Marina del Rey
Introducing Gelson's Rewards! A new way for us to show appreciation to our customers.

• Get exclusive offers and promotions • Earn points on every dollar spent*
*Learn more and sign up today: gelsons.com/rewards
About Gelson's Marina del Rey Location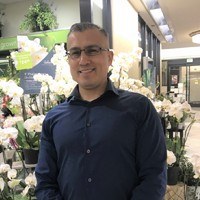 Richard Ortega
Store Director
Gelson's is one of the best grocery stores in Marina del Rey. Choose a delicious ready-made meal by visiting our salad bar, our full-service deli, or the Wolfgang Puck Express Grab and Go. We are also one of the few gourmet grocery stores that offer an extensive flower section, with custom gift baskets and free gift wrapping. Shoppers can enjoy other perks such as free WiFi and well-lit underground parking, making shopping a joy and safe for the whole family.
Gelson's Kitchen (310) 306-3783
Bakery (310) 578-6553
Services and Features
Dining Area
ATM
Fresh Sushi Made Daily
Salad Bar
Fine Selection of Natural and Kosher Foods
Carving Cart (Selected Hours Only)
Carry-Out Service
Free Gift Wrapping
Well-lit Underground Parking
Shopping Carts for customers with disabilities
FREE Wi-Fi
Viktor Benês Bakery & Coffee Bar