Gelson's Wine Bars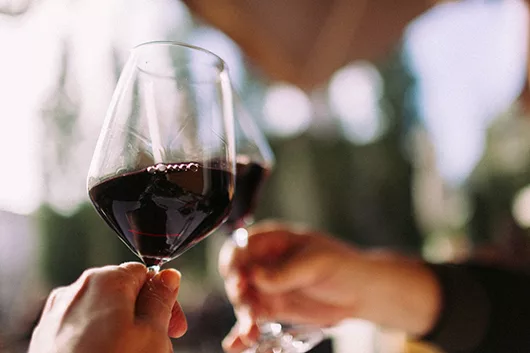 About Our Wine Bars
Many of our loyal Gelson's customers feel we've just about perfected the upscale grocery shopping experience, but we're constantly thinking of ways to improve, and with it, each and every meal you make for you and your family.
Relax and Discover Something New
Take a minute to stop and breathe - and relax with a glass from our huge selection of different wines, champagnes, Moscato's, sangria, and more. It can be a great hideaway if your partner has an eye on the kids, or just to get a taste of what we have to offer so that you can be an informed shopper.
Whether you want to just get a jump ahead on the taste profile of an upcoming event, or pick something new to cook with dinner tonight, we have a vast array of options available to you. Our friendly and knowledgeable staff can also help you get to know the finer points of each selection, so you can pair well with any meal for any occasion.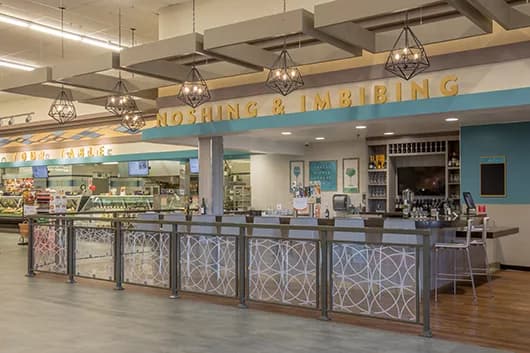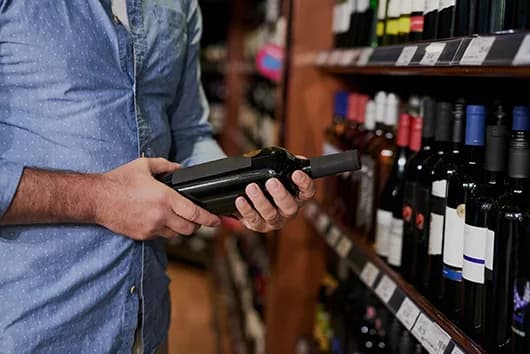 Our Expertise
Our selection of wines and spirits is specially curated for taste and quality by Gelson's Senior Staff, amongst other internal quality checks - that's part of our promise to you. Each Gelson's location (even those without our upscale Wine Bar) have a Gelson's Certified Wine Specialist on staff to help you pick the right wine for the occasion.
No matter how big or intimately small the event, our Specialist can help you find the perfect flavor profile to match the mood, with a huge selection of 750ml bottles, all the way up to 15 L bottles for larger events. Even if you are an avid Wine Connoisseur, the Wine Bar is a great way to check out and discover new favorites to add to your wine fridge, before you shop our other great deals.
Sip 'n' Shop - Elevate Your Shopping Experience
We are proud to offer a FREE Sip 'n' Shop program at the Gelson's Wine Bars!
Sip 'n' Shop is a complementary shopping service for our Wine Bar guests. A Gelson's associate will do your shopping as you relax and enjoy a glass of wine or tapas! Live the California dream!
Gelson's Wine Bar - Locations
Whether it's your first stop, a much-needed pitstop, or the only reason for your visit, our brand new Wine Bar is going to take your gourmet grocery shopping experience to the next level. Be sure to check out our locations below to find the closest Gelson's Wine Bar near you, and unwind with a glass of sweet and crisp white, or full-bodied red the next time you need to pick up dinner!